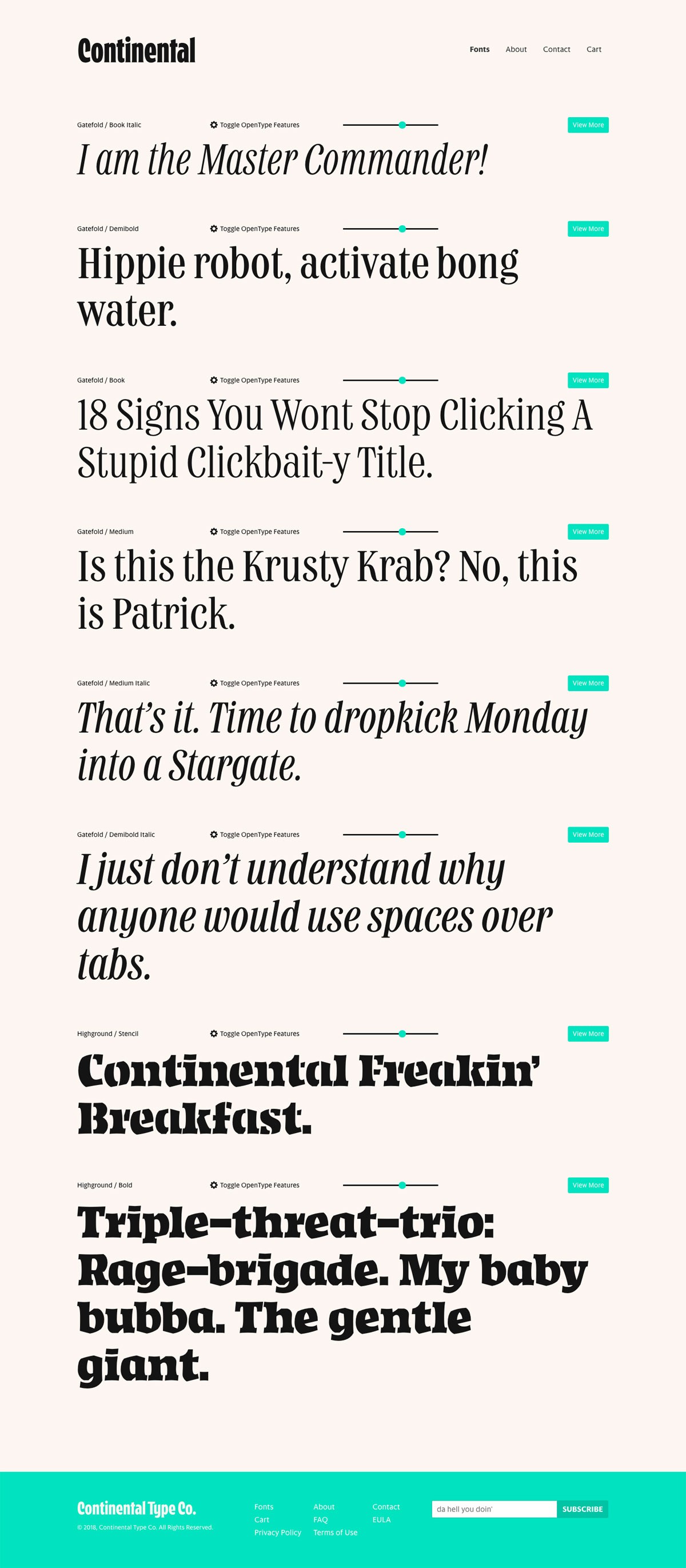 Continental Type Co.
May 7, 2018 | Alexa: 7,961,013 | HTTPS:
Continental Type Co. was created by the oddly shaped Scinston & Wott (aka Winston Scully & Scott Biersack). Scott & Winston met through Instagram in 2012 and have been great internet and real life friends ever since. CTC is an effort to collaborate, make cool shit, and all the while not taking ourselves too seriously.
#Art #Design #Fonts #Illustration #Typeface #Typography
eCommerce Platform: