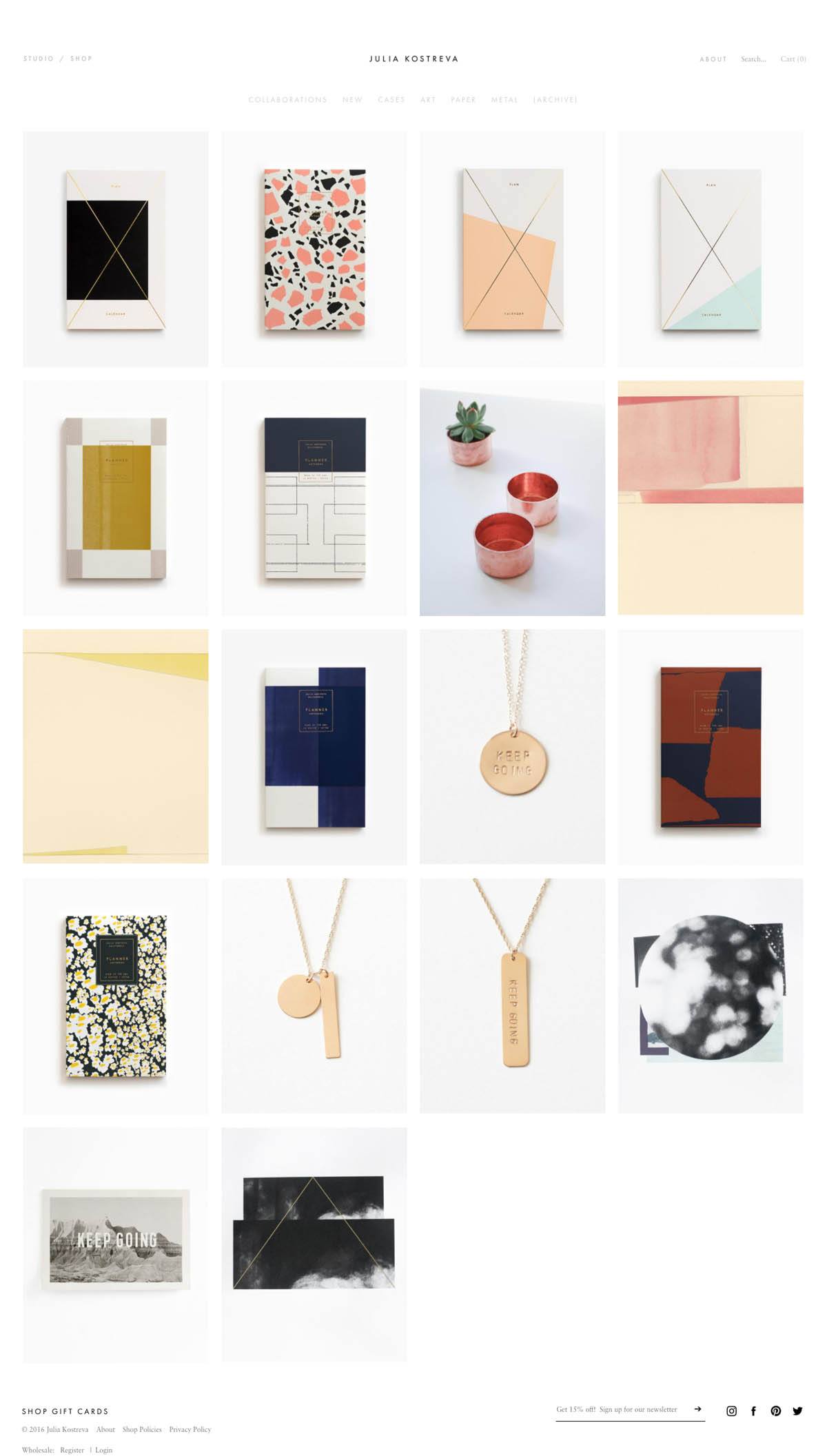 Julia Kostreva
July 25, 2017 | Alexa: 0 | HTTPS:
Julia Kostreva is a Los Angeles based young American designer, art director, and artist with a modern and soulful design sensibility. She believes great design is beautiful, useful, playful.
Sparked from the spirit of design, printmaking and art, the shop began with small run and limited edition home goods and accessories. The shop is a playground where design can bring about something beautiful, useful, and playful. All of the items are inspired by a twist & mix of process. Julia Kostreva notebooks are made in the USA.
#Art #Design #Notebooks #paper #Prints #Stationery
eCommerce Platform:
Tech Stack: