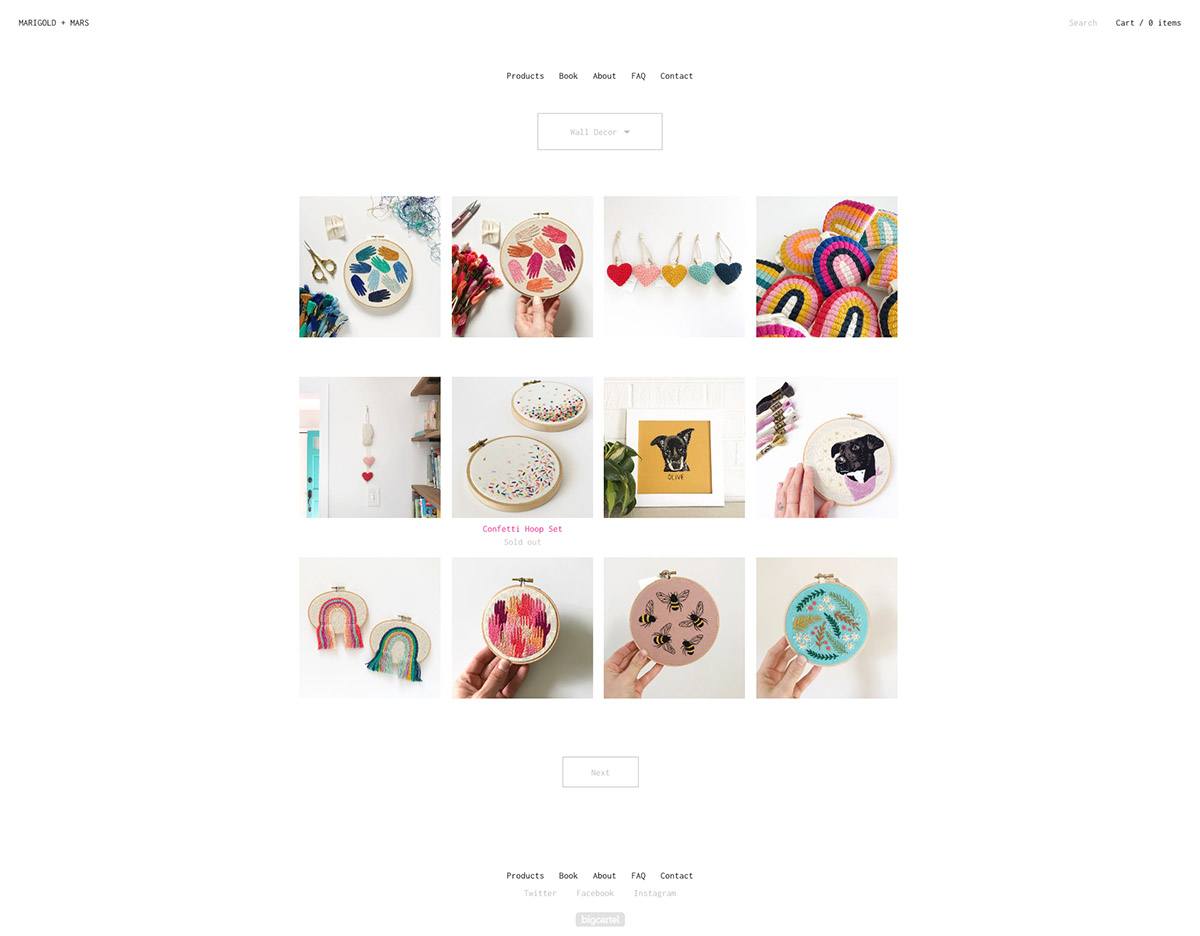 MARIGOLD + MARS
May 30, 2019 | Alexa: 14,562,525 | HTTPS:
I'm Cristin Morgan, Embroiderer and Author of Hoop Dreams: Modern Hand Embroidery. I'm also the wife of a bearded musician, unschooling mama of two wild boys, and puppy mom to Birdie and Pumpkin. I live and stitch in beautiful Richmond, Virginia.
Each and every Marigold + Mars piece is made with my very own hands especially for you. I love what I do, and it is an honor to share it with you!
#Embroidery #Handcraft #Handmade #Home decor #Modern #Wall Decals
eCommerce Platform: