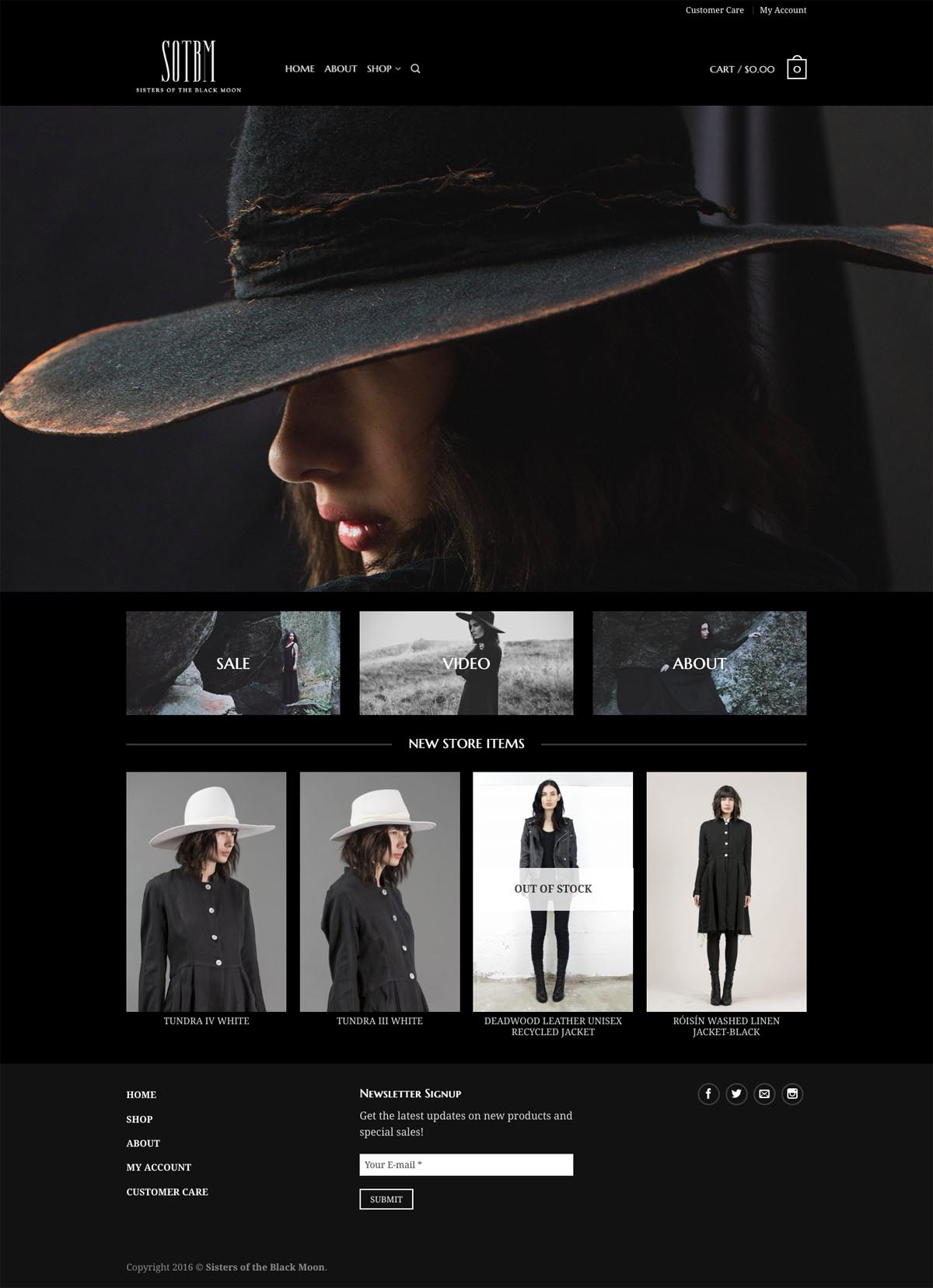 Sisters of the Black Moon
November 7, 2016 | Alexa: 2,175,333 | HTTPS:
Sisters of the Black Moon opened its matte black gates in February 2010. Sara Larocca-Ramm, Alecia Marcum, and Rachel Hunt had a collective dream of opening a shop that would reflect their personal style and visions. All designers and collaborations are carefully curated by the founders themselves.
#Apothecary #Design #Fashion #Jewelry #Womenswear
eCommerce Platform:
Tech Stack: