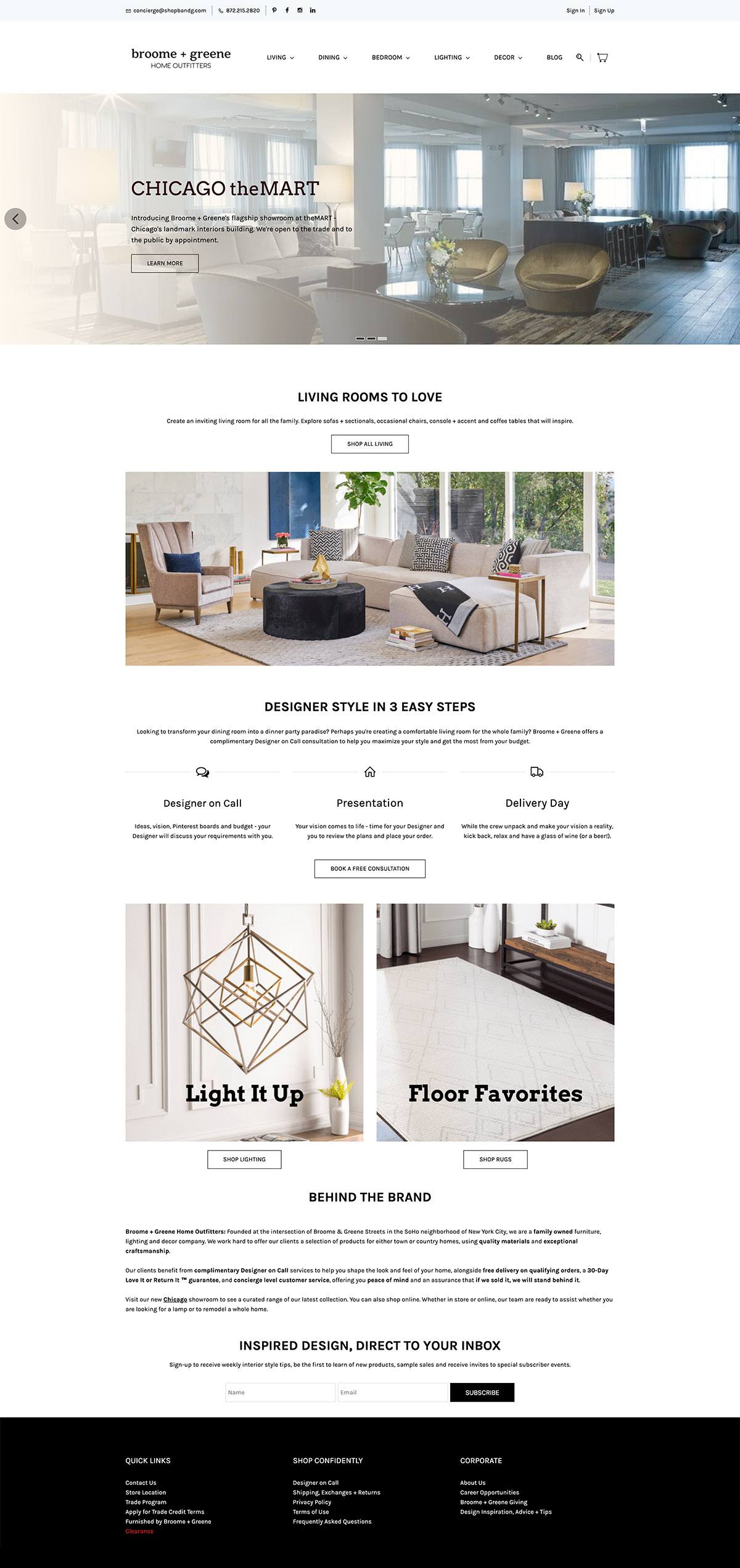 Broome & Greene
September 5, 2019 | Alexa: 1,589,754 | HTTPS:
Founded in 2018 at the intersection of Broome St. and Greene St. in SoHo's historic iron district, Broome + Greene is an online destination for quality modern furniture, lighting & decor for town & country homes.
Our design team interprets the latest trends into products that help clients to reflect their personalities, and create spaces that they love.
Broome + Greene is currently an online-only retailer, however, in 2019 and 2020 we are opening trade showrooms and retail galleries in Chicago, IL; New York City, NY; and Montgomery Twp, NJ.
#Furniture #Home decor #Interior Design #Rugs
eCommerce Platform:
Tech Stack: