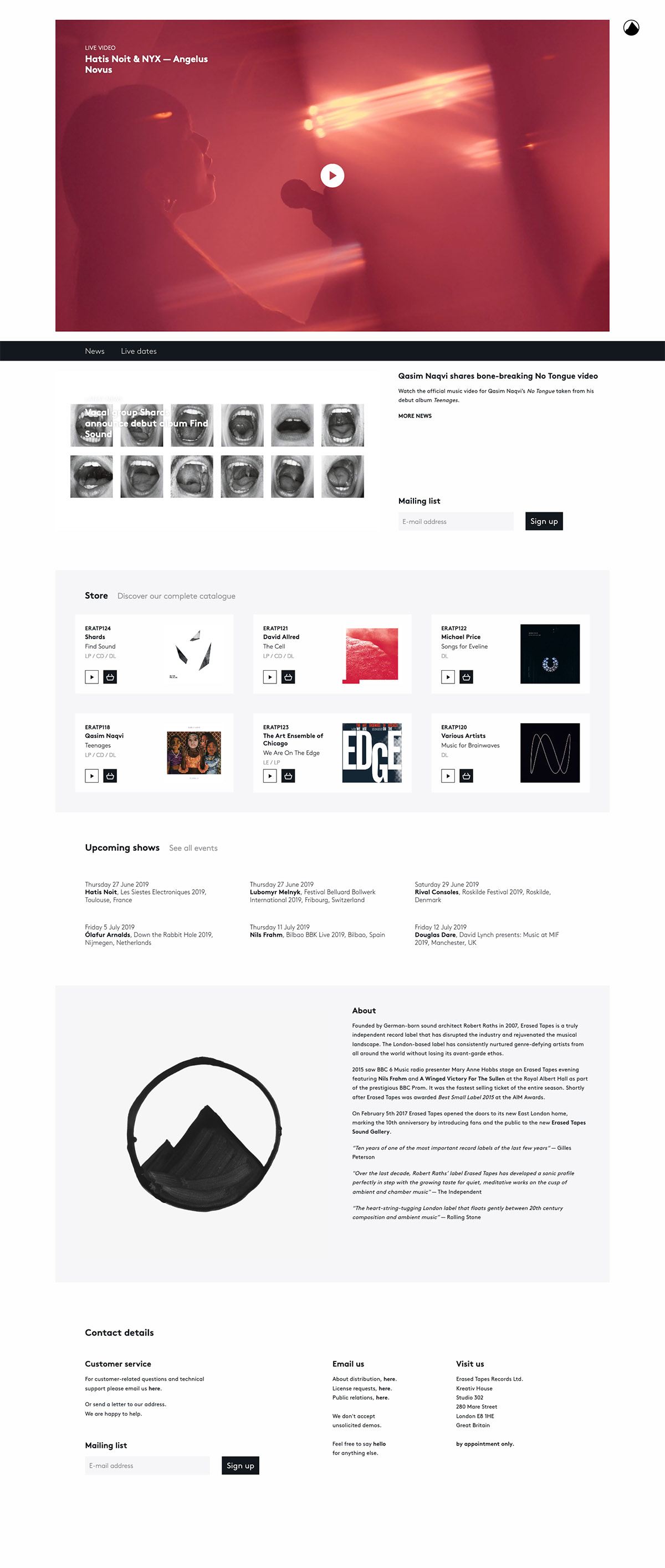 Erased Tapes
June 25, 2019 | Alexa: 869,436 | HTTPS:
Founded by German-born sound architect Robert Raths in 2007, Erased Tapes is a truly independent record label that has disrupted the industry and rejuvenated the musical landscape. The London-based label has consistently nurtured genre-defying artists from all around the world without losing its avant-garde ethos.
2015 saw BBC 6 Music radio presenter Mary Anne Hobbs stage an Erased Tapes evening featuring Nils Frahm and A Winged Victory For The Sullen at the Royal Albert Hall as part of the prestigious BBC Prom. It was the fastest selling ticket of the entire season. Shortly after Erased Tapes was awarded Best Small Label 2015 at the AIM Awards.
On February 5th 2017 Erased Tapes opened the doors to its new East London home, marking the 10th anniversary by introducing fans and the public to the new Erased Tapes Sound Gallery.
#Audio #Digital #Downloads #Music #Vinyl
eCommerce Platform:
Tech Stack: