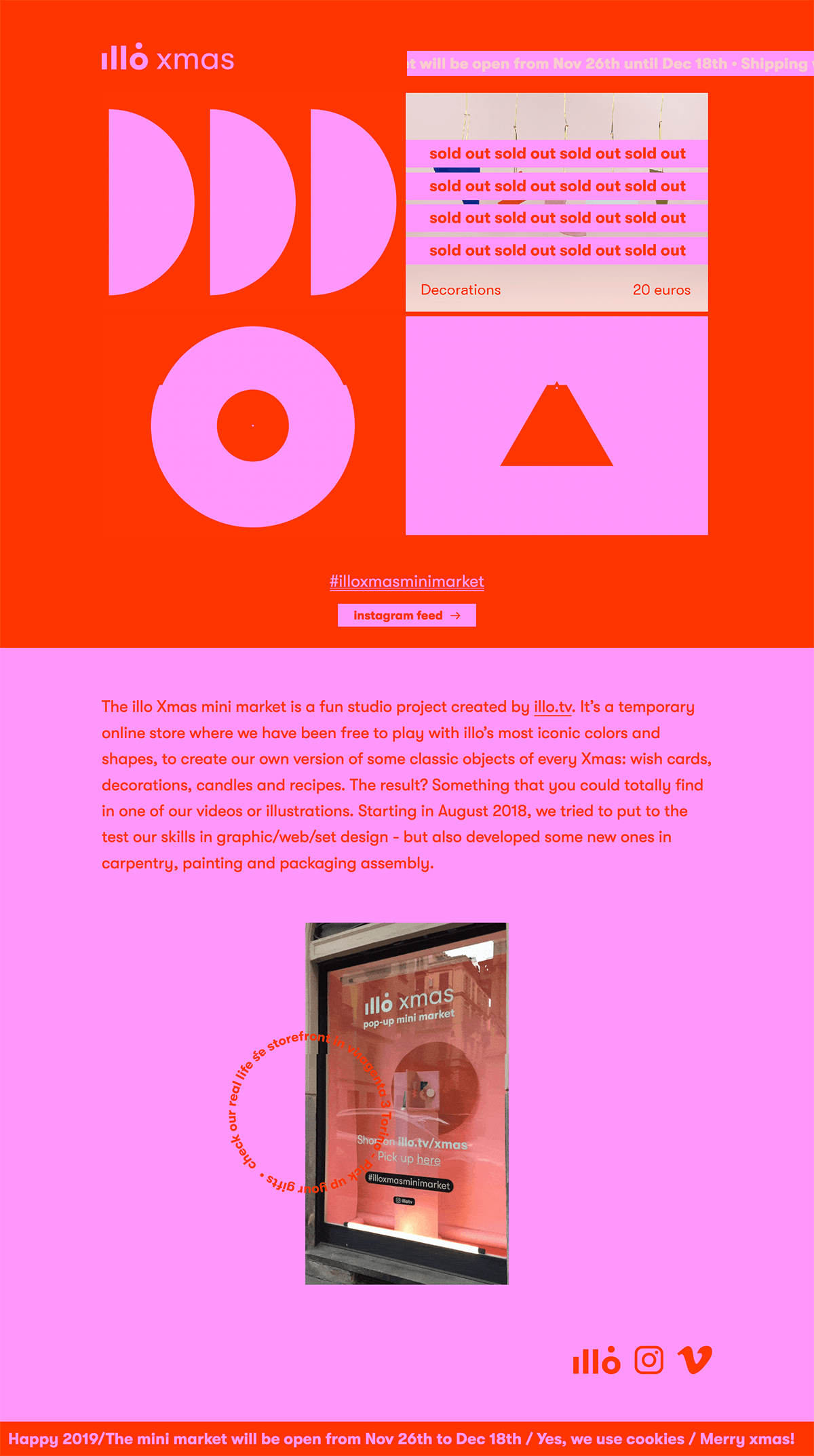 ILLO Xmas Mini Market
April 10, 2019 | Alexa: 934,465 | HTTPS:
The illo Xmas mini market is a fun studio project created by illo.tv. It's a temporary online store where we have been free to play with illo's most iconic colors and shapes, to create our own version of some classic objects of every Xmas: wish cards, decorations, candles and recipes. The result? Something that you could totally find in one of our videos or illustrations. Starting in August 2018, we tried to put to the test our skills in graphic/web/set design – but also developed some new ones in carpentry, painting and packaging assembly.
eCommerce Platform:
Tech Stack: