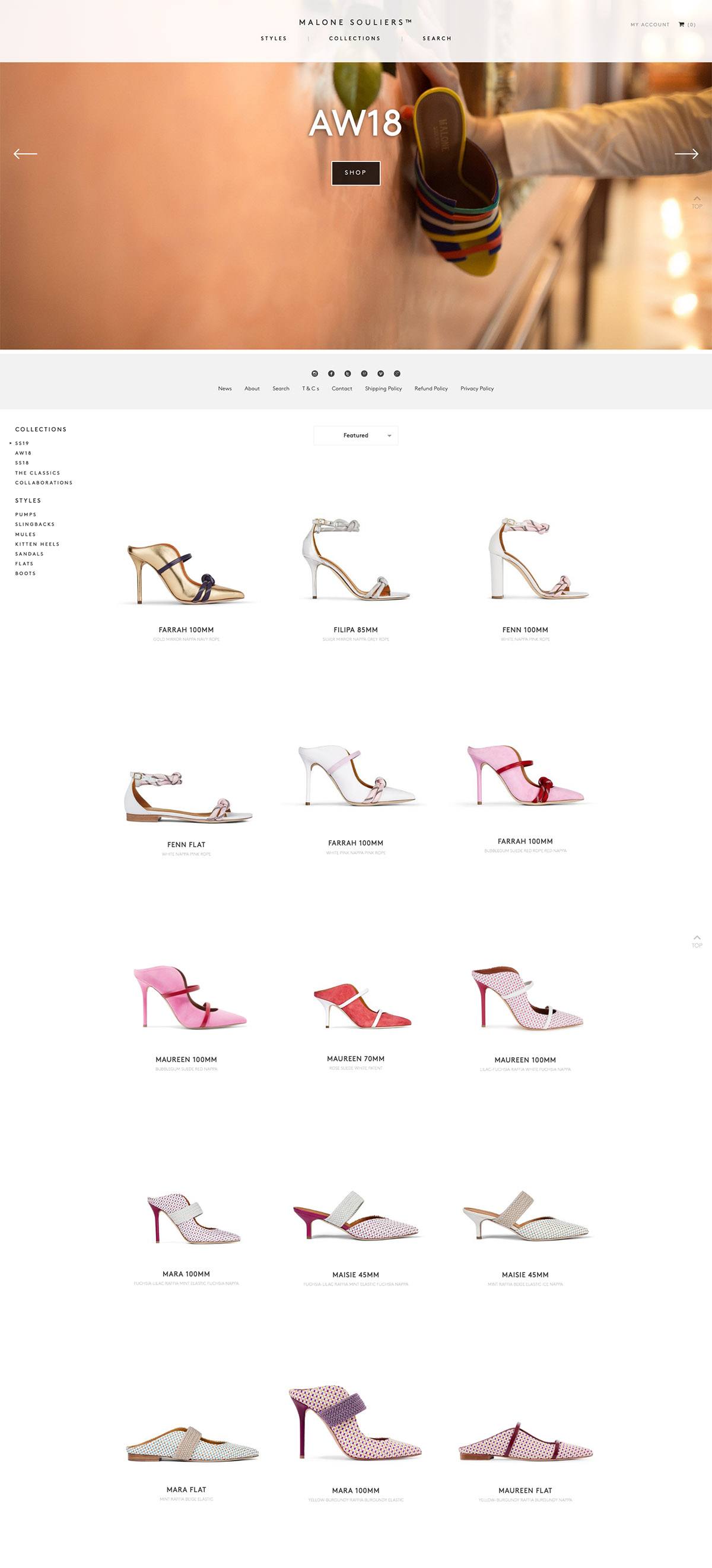 Malone Souliers
May 12, 2019 | Alexa: 1,922,170 | HTTPS:
Malone Souliers curates a selection of supple skins which translate into opulent colours and indulgent textures in shoes that are unapologetically feminine yet discreetly sensual, with nuanced updates to classic shapes.
Lashings of audacious laces, pencil-sharp stilettos and buttery suede are just a few of the refined features that bestow the Malone Souliers woman with sartorial nous.
From the curve of the arch to the tapering of the toe, every foot is shaped differently, which is why Malone Souliers also offers a Made-to-Measure service.
#Fashion #Footwear #Lifestyle #Shoes #Style
eCommerce Platform: