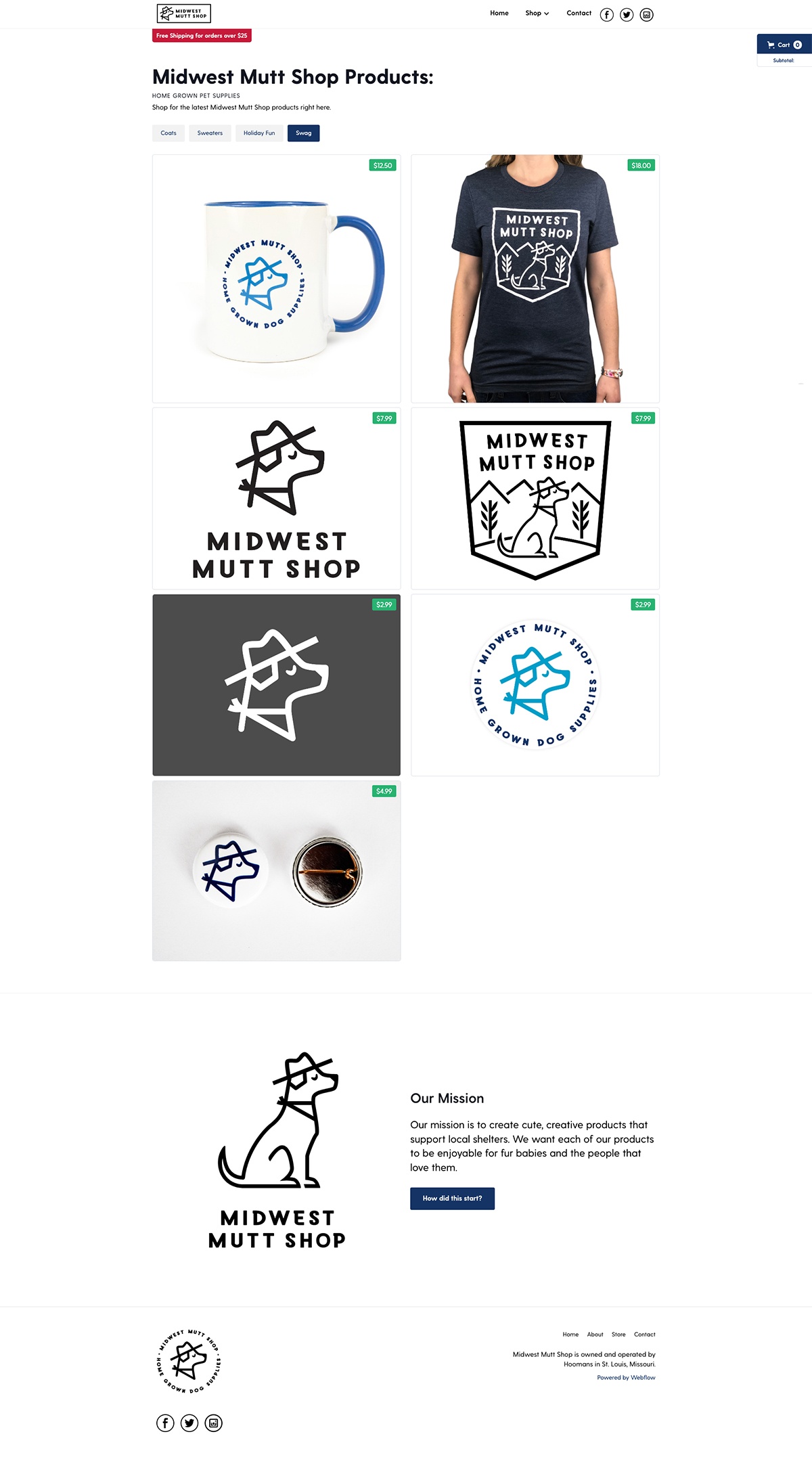 Midwest Mutt Shop
April 9, 2019 | Alexa: 9,653,806 | HTTPS:
What started as a fun project has turned into a dream of investing in shelters to help dogos in need. We're pledging 10%+ of all profits to local shelters.
We want every mutt to find their special humans and experience the amazing ancient bond between our two species.
We believe that mutts are unique and wonderful. While we love all dogos, there is a special place in our hearts for all rescued mixed breeds who will never find their breed on a bumper sticker.
#Animals #Boutique #Coats #Ethical #Mugs #Pets #Stickers
eCommerce Platform: