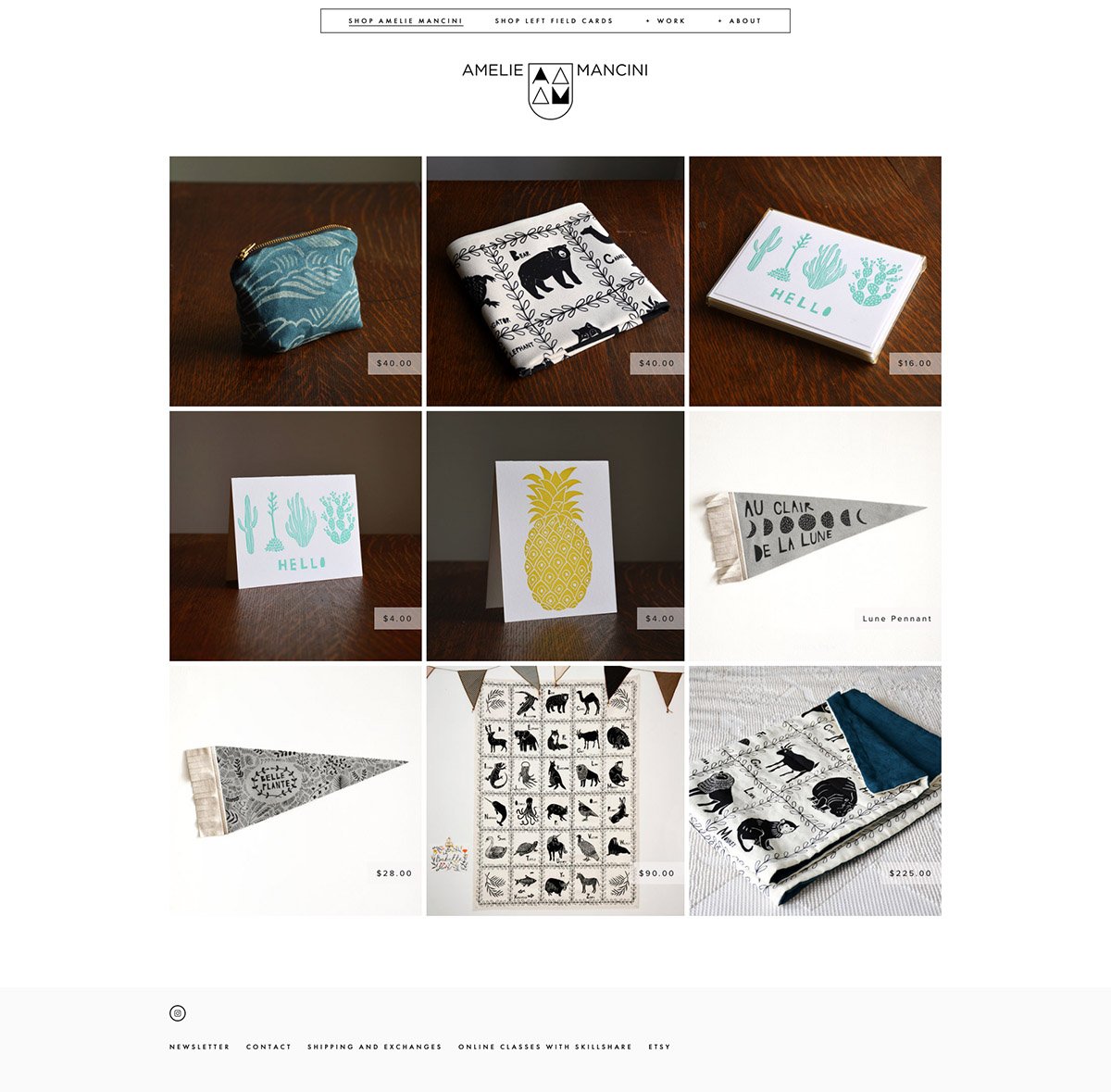 Amelie Mancini
May 23, 2019 | Alexa: 10,562,008 | HTTPS:
Amelie Mancini is an artist and designer based in Brooklyn, NY.
She was born and raised in Lyon, France and studied fine arts and design at the Universite Sorbonne in Paris, graduating in 2005 and moving to NYC shortly after. She has been living in Brooklyn since.
Her work ranges from painting to block printing, letterpress, screen printing, illustration, surface pattern and product design. Her favorite things to draw are plants of all kinds and cacti in particular, slightly wobbly Greek columns, friendly fat felines and equally out of shape baseball players. Her favorite places to be are the Brooklyn Botanic Garden and the Met, specifically the Ancient Near Eastern Art galleries.
#Accessories #Art #Handcraft #Handmade #Jewellery #Prints
eCommerce Platform: