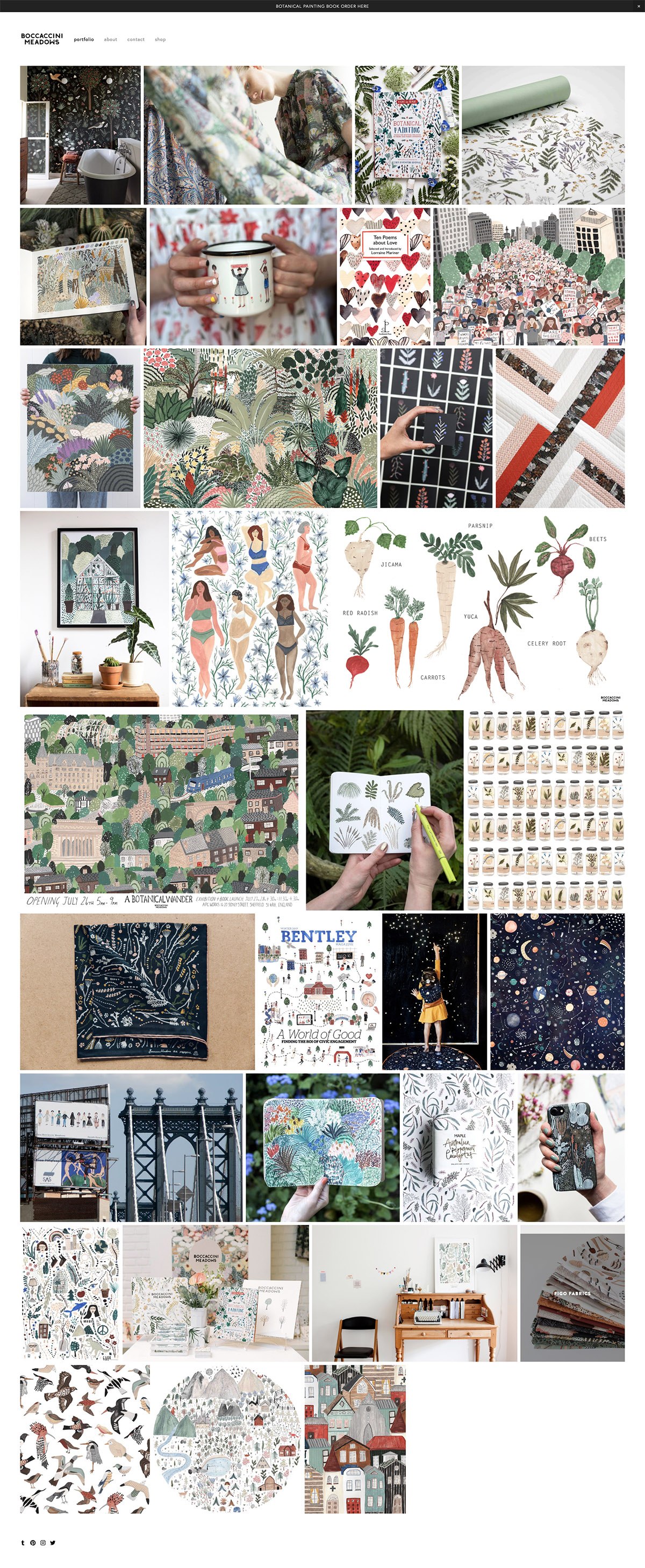 Boccaccini Meadows
September 1, 2019 | Alexa: 1,923,084 | HTTPS:
Sara Boccaccini Meadows is a print designer and illustrator living in Brooklyn, NY. Originally from the rolling hills of the Peak District, England. She graduated from Leeds College of Art with a 1st class Hons in Textiles and Surface Pattern.
Sara takes inspiration from nature and the tiny details in her everyday surroundings to create unique and quirky print illustrations. Her materials include watercolor, gouache and ink pen.
#Art #Books #Gifts #Mugs #Painting #Prints #Wallpaper
eCommerce Platform:
Tech Stack: