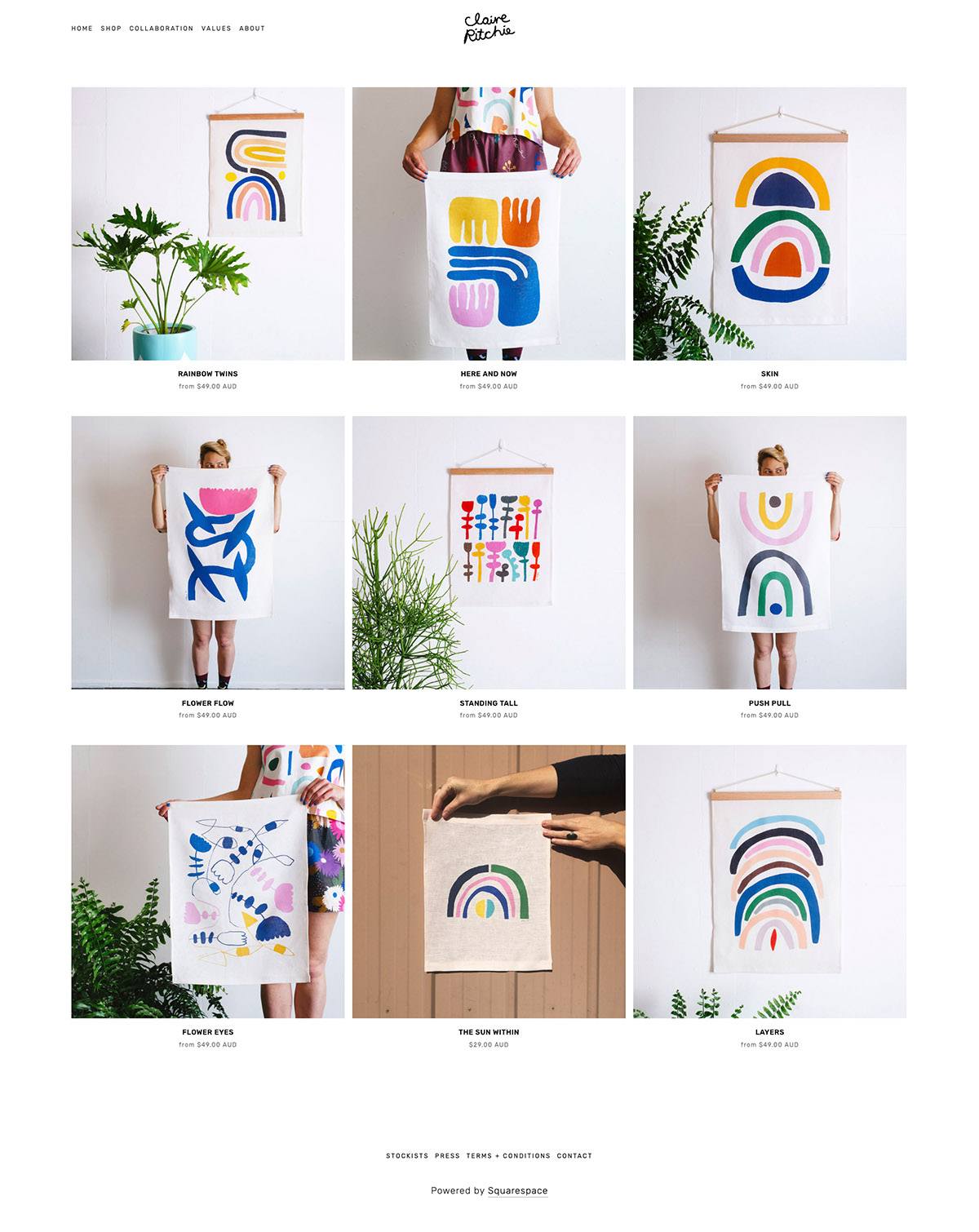 Claire Ritchie
May 31, 2019 | Alexa: 6,125,953 | HTTPS:
Colour is Claire Ritchie's language and she uses it in a visually striking, definite and feel good way. Claire's artwork draws people in to feel better about the person they are.
Claire designs and makes a selection of artwork, accessories, clothing and homewares made in small batches, brought to life through colourful and bold prints.
All products are designed and made by Claire herself in her Brisbane home studio.
Claire studied Clothing Production and Fashion & Textile Design in her hometown Perth, Western Australia before moving to the east coast in 2013 with her sewing machine and a string of vibrant fabrics in tow. In 2018, she packed up her beloved Melbourne studio and headed north for a sunny change of pace.
Several years of sewing to her own creative beat and always staying true to her values of treating our beautiful environment with care underpins what Claire Ritchie is all about. Claire challenges consumers to shop more carefully, to buy high quality items and treat them with care. She hopes her thoughtfully designed items will inspire people to shop with the same thoughtfulness.
#Art #Design #Wall Decals #Wallpaper
eCommerce Platform: