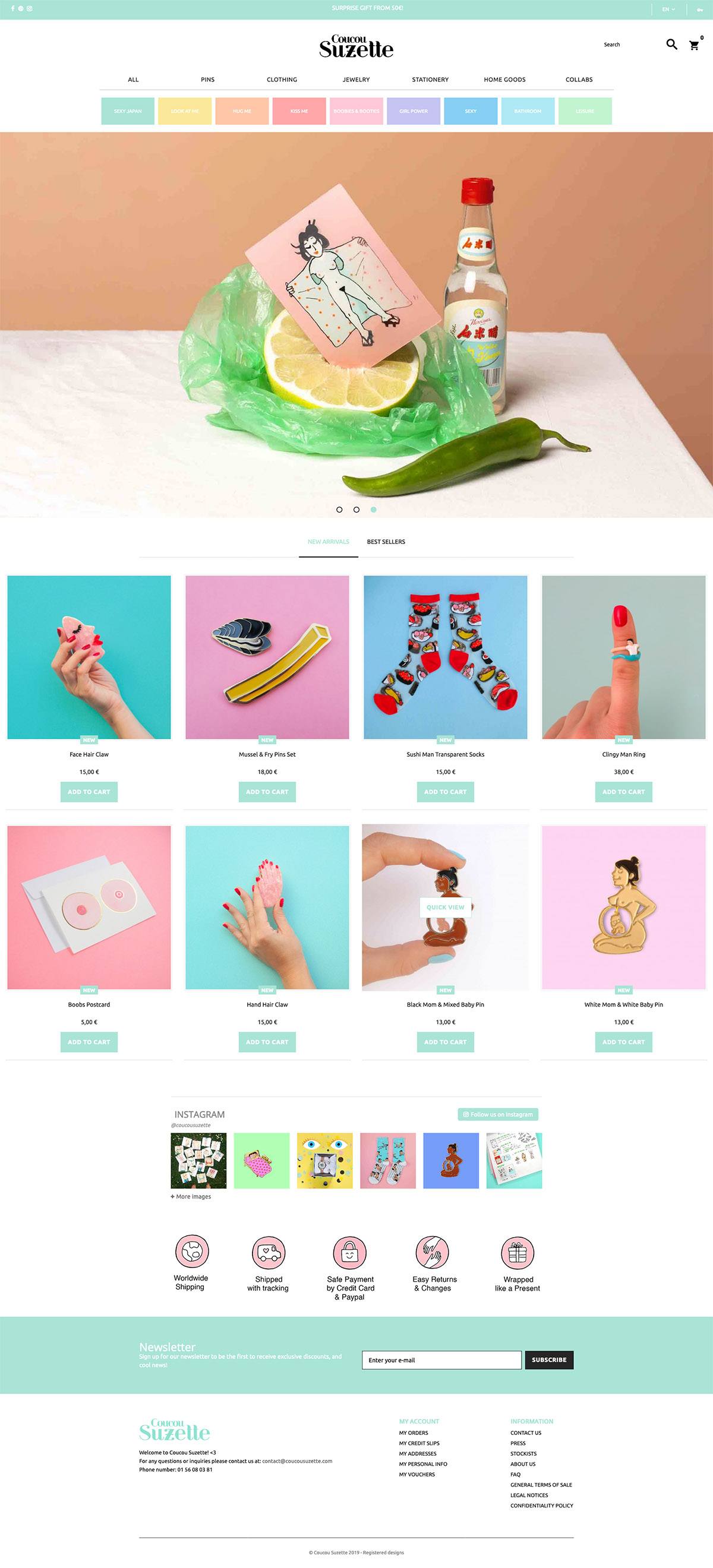 Coucou Suzette
May 24, 2019 | Alexa: 1,367,948 | HTTPS:
Colorful, sexy, funny, unique and delightfully kitsch creations !
Initially a joke: Juliette created a little ceramic boob shaped ring for a friend and posted it on Instagram, just for fun.
People instantly asked her where they could buy it!
So she started selling the ring on her online store, a bit surprised but very enthousiastic.
#Accessories #Fashion #Handmade
eCommerce Platform:
Tech Stack: