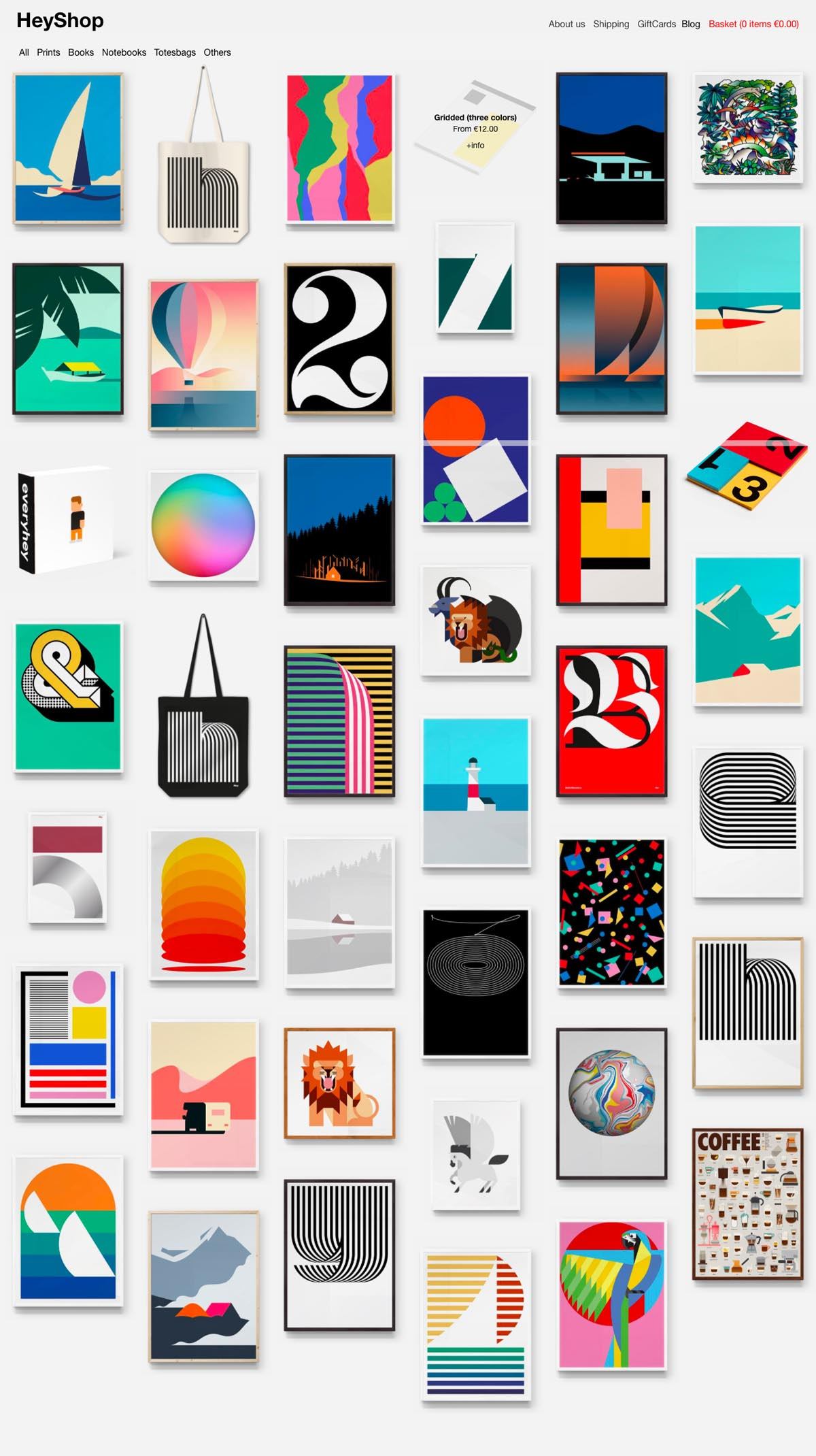 Hey Shop
October 25, 2017 | Alexa: 0 | HTTPS:
In 2014, graphic design and illustration studio Hey launched an online shop. HeyShop is the place where we can share with the public our personal creations. Geometrical, colourful, typographical and bold designs and illustrations are brought to posters, tote bags, books and notebooks.
We are only a small studio so the posters will be made on demand (once payment is received) using digital printing and high quality paper.
#Art #Graphic Design #Illustrations #Interior Design #Prints
eCommerce Platform:
Tech Stack: