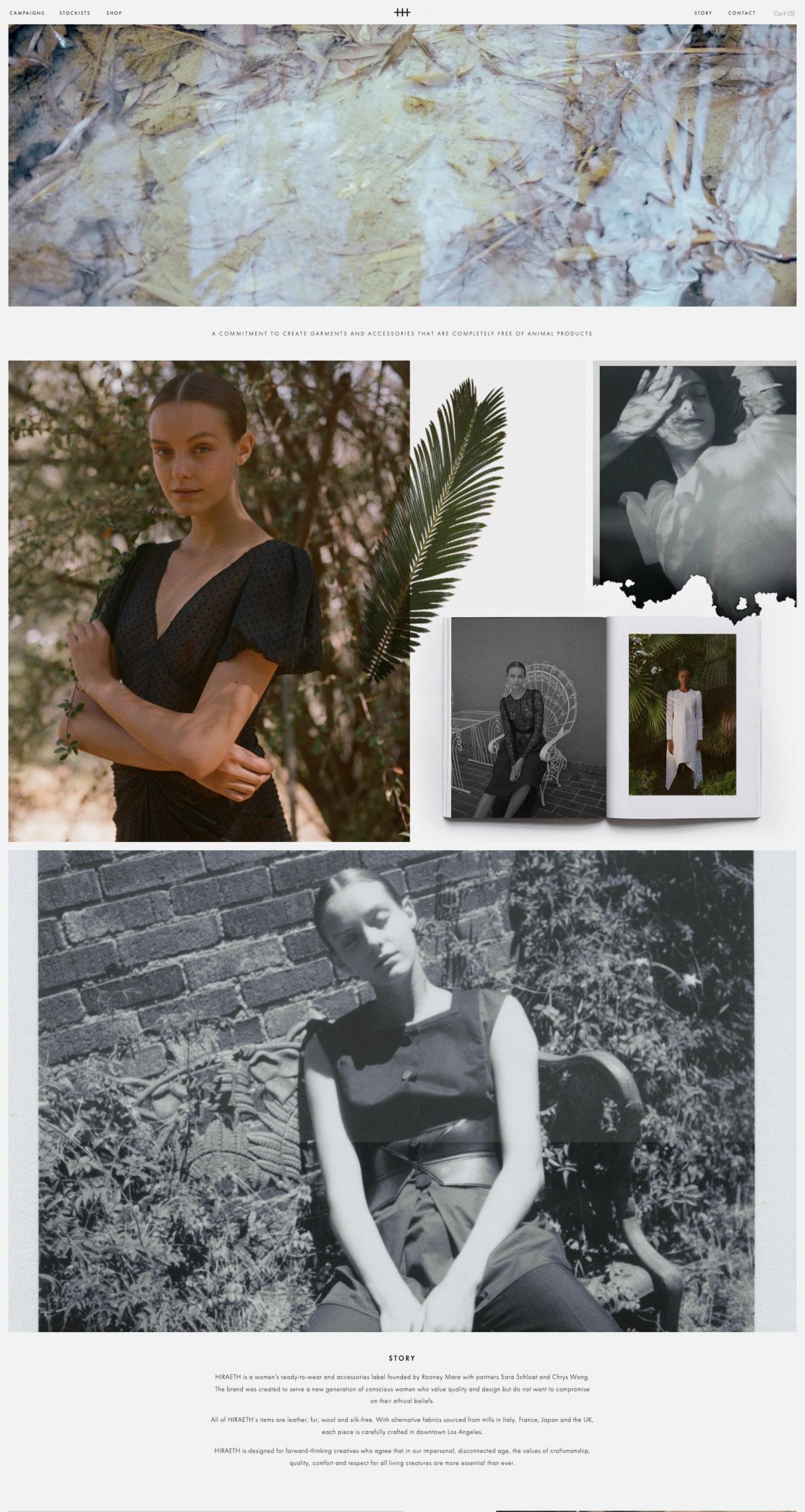 HIRAETH
April 15, 2019 | Alexa: 2,772,074 | HTTPS:
IRAETH is a women's ready-to-wear and accessories label founded by Rooney Mara with partners Sara Schloat and Chrys Wong. The brand was created to serve a new generation of conscious women who value quality and design but do not want to compromise on their ethical beliefs.
All of HIRAETH's items are leather, fur, wool and silk-free. With alternative fabrics sourced from mills in Italy, France, Japan and the UK, each piece is carefully crafted in downtown Los Angeles.
HIRAETH is designed for forward-thinking creatives who agree that in our impersonal, disconnected age, the values of craftsmanship, quality, comfort and respect for all living creatures are more essential than ever.
#Accessories #Dresses #Ethical #Fashion #Modern #Womenswear
eCommerce Platform:
Tech Stack: