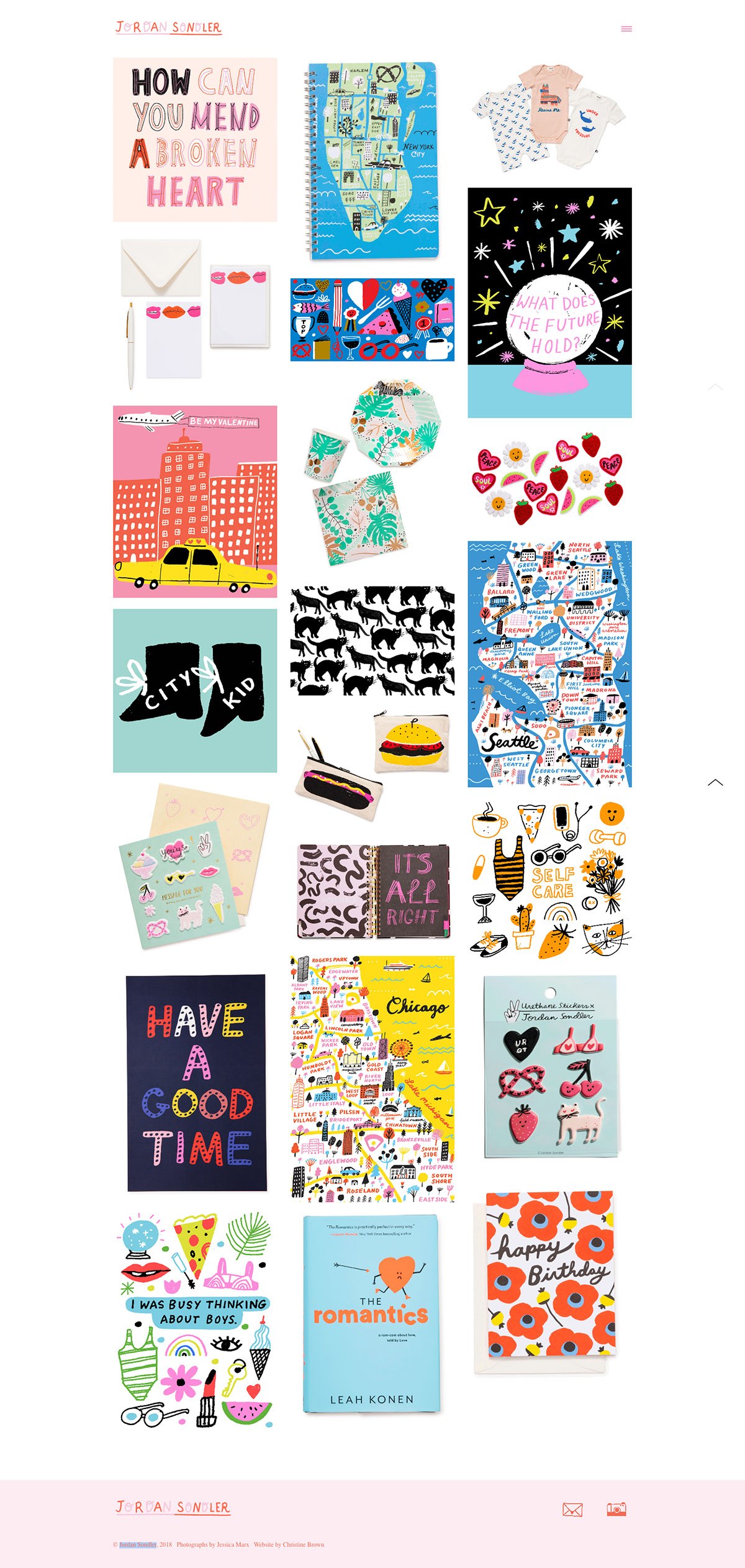 Jordan Sondler
June 17, 2019 | Alexa: 12,380,566 | HTTPS:
Jordan Sondler is an illustrator living in New York City with her Pomeranian puppy Ramona. She holds a BFA from the Maryland Institute College of Art. Her work spans digital, print and three dimensional forms, with a particular interest in pattern and map making. Jordan has a penchant for German candy, tending to her plants and collecting soul records.
Her clients include Google, Nickelodeon, Pottery Barn, Ban.do, Starbucks, Chronicle Books, Urban Outfitters, Hallmark, Kotex, Lenny Letter, Papyrus, Food52, Adult Swim, Barkbox, Curbed, Random House, New York Magazine, Le Chocolat Des Francais, ABRAMS Books, Rhode Island Monthly, Fishs Eddy, FamilyFun Magazine, Time Out New York, Artisan Books and more.
#Accessories #Art #Home decor #Illustrations #Stationery
eCommerce Platform: