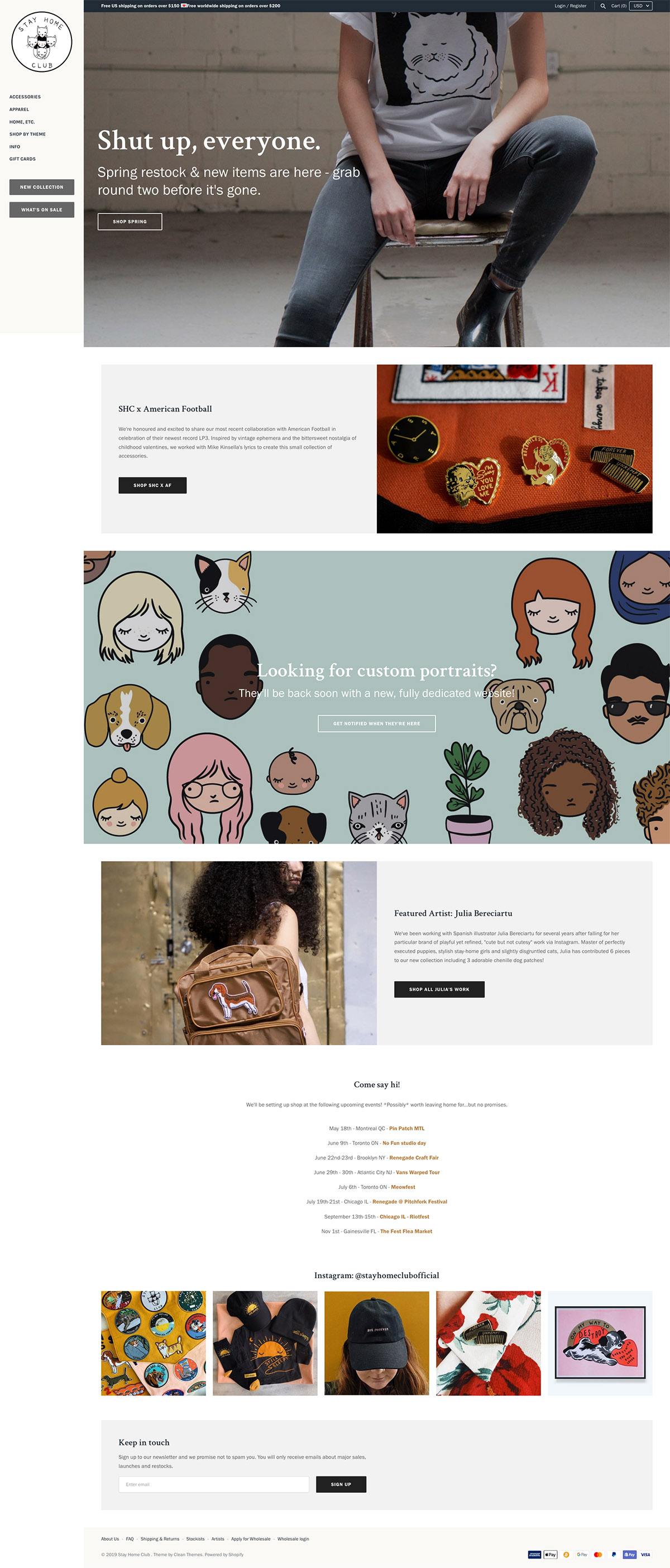 Stay Home Club
May 27, 2019 | Alexa: 559,760 | HTTPS:
Stay Home Club is a lifestyle brand for people who have no life. We're devoted to offering genuinely original apparel, accessories and printed goods to like-minded customers around the world. Our products feature a mix of in-house designs and the work of contributing artists.
Stay Home Club has been run and designed by Olivia Mew out of Montreal, Canada since 2012. What started as a one-woman-basement-business now operates out of a beautiful studio in St.Henri with 5 people working hard to ship and generally facilitate your orders. We even offer local pickup for Montrealers.
#Accessories #Apparel #Bags #Hats #Jewellery #Lifestyle #Patches #Phone Cases #Scarves #Socks #Tattoos
eCommerce Platform:
Tech Stack: