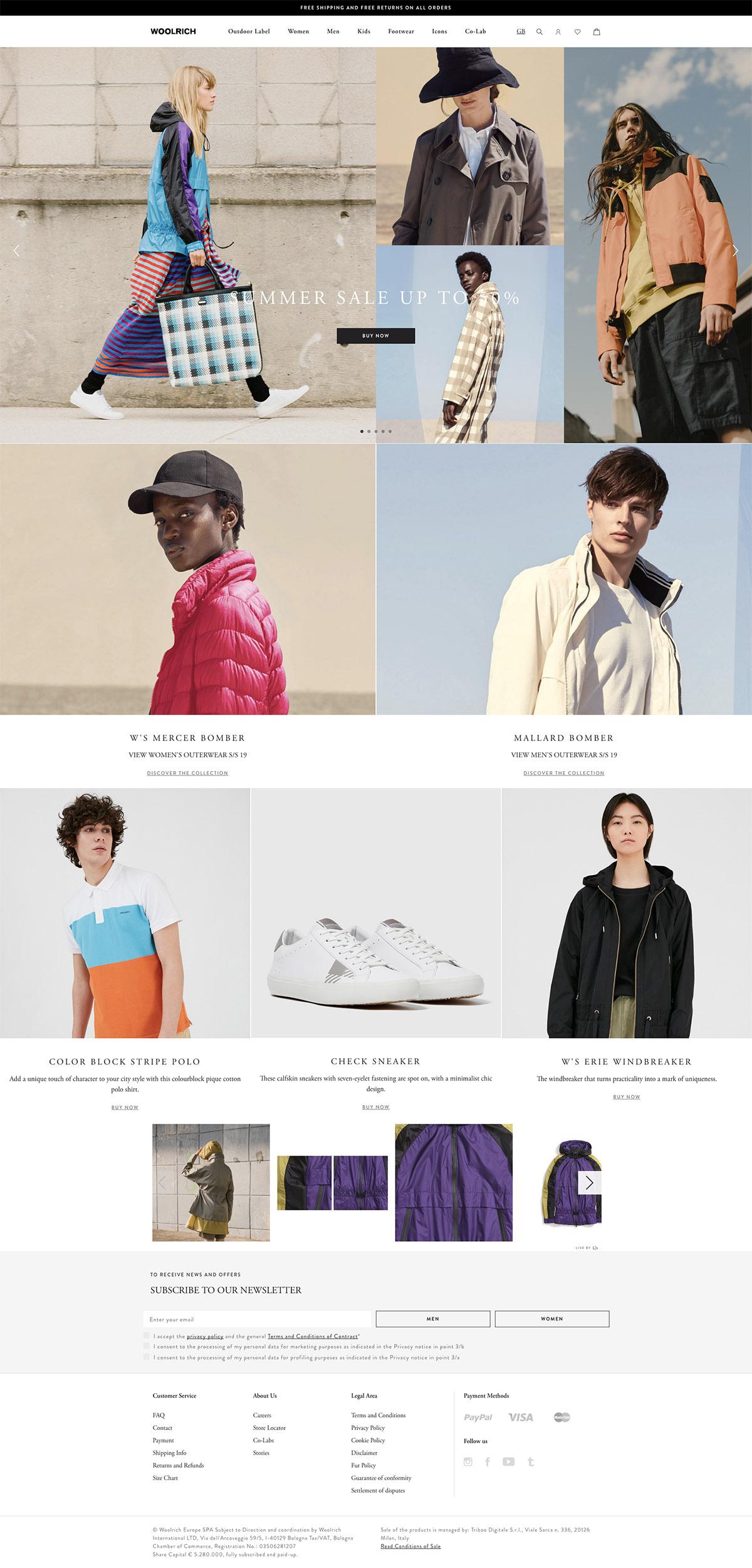 Woolrich
Updated: June 30, 2019
Woolrich is the oldest outdoor clothing brand present in the United States, and is a global outerwear brand leader.
The brand's history runs parallel with America's own, alongside the endless train tracks that were built in Pennsylvania in the 19th Century. And it was right there in Pennsylvania, in 1830, where John Rich established his first wool factory.
"Comfort, Durability, Resistance, Warmth, Simplicity" are the key words of the Woolrich brand for the last 186 years.
The Woolrich John Rich & Bros. collection reflects the Woolrich heritage by combining the brand's historical identity with a contemporary interpretation of iconic Americana. The sophisticated take on military, outdoor, and utilitarian style results in a collection of outerwear and sportswear that redefine American style with worldwide design influences. The Original Woolrich Arctic Parka, introduced in 1972 for the workers of the Alaskan pipelines and now considered the quintessential down parka, is the worldwide-recognized brand icon and symbol.
#Clothing #Contemporary #Fashion #Footwear #Menswear #Womenswear
eCommerce Platform:
Tech Stack: