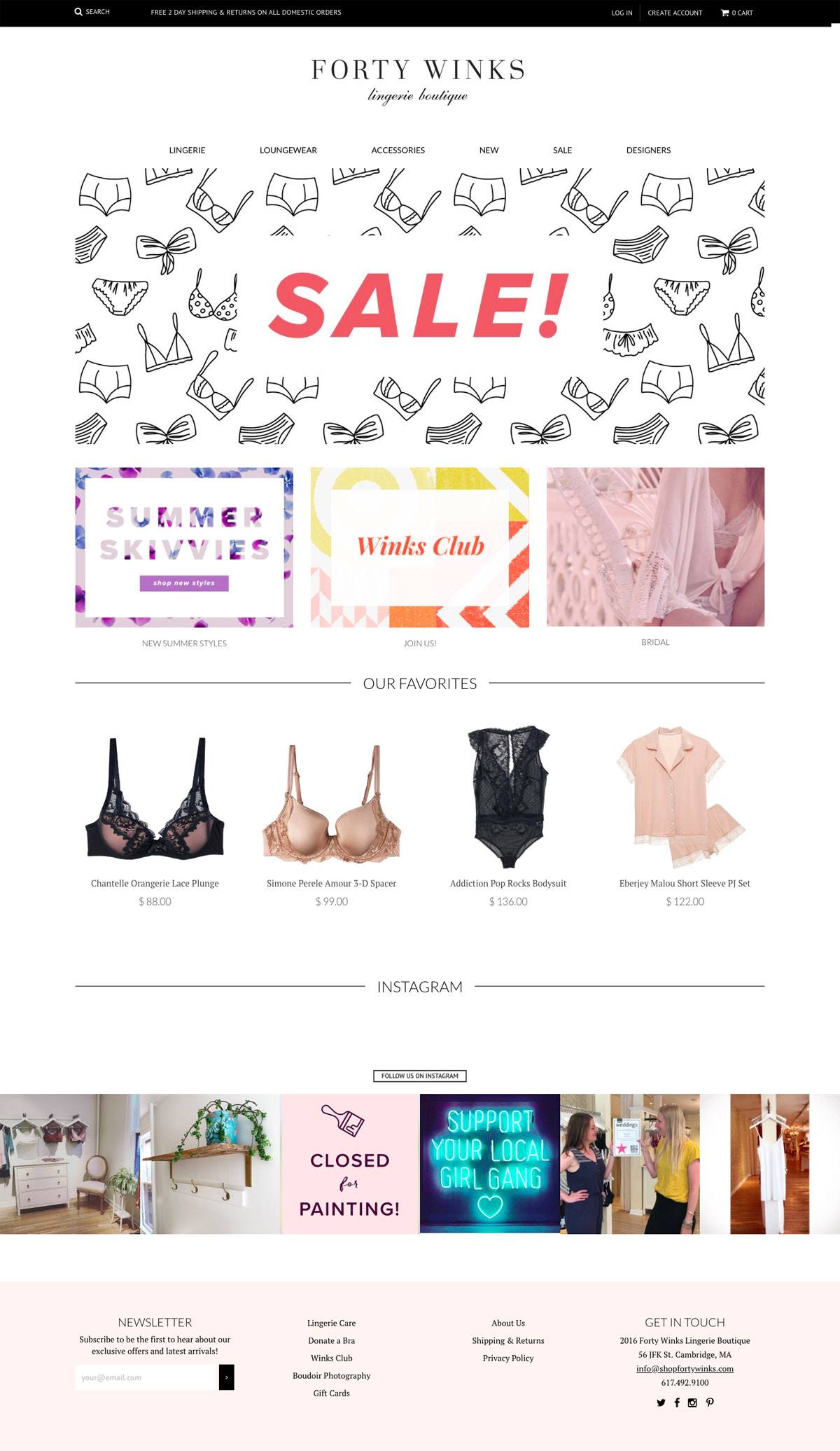 Forty Winks Lingerie
July 9, 2018 | Alexa: 3,287,854 | HTTPS:
We are dedicated to the idea that beauty and luxury can effortlessly blend with everyday practicality. By catering to different shapes, sizes, and styles, we've thoughtfully handpicked lingerie and loungewear from designers across the globe. In addition to our lingerie collection, we offer an array of clever little accessories that make getting dressed a little easier.
#Beauty #Fashion #Lingerie #Loungewear #Luxury #Womenswear
eCommerce Platform:
Tech Stack: