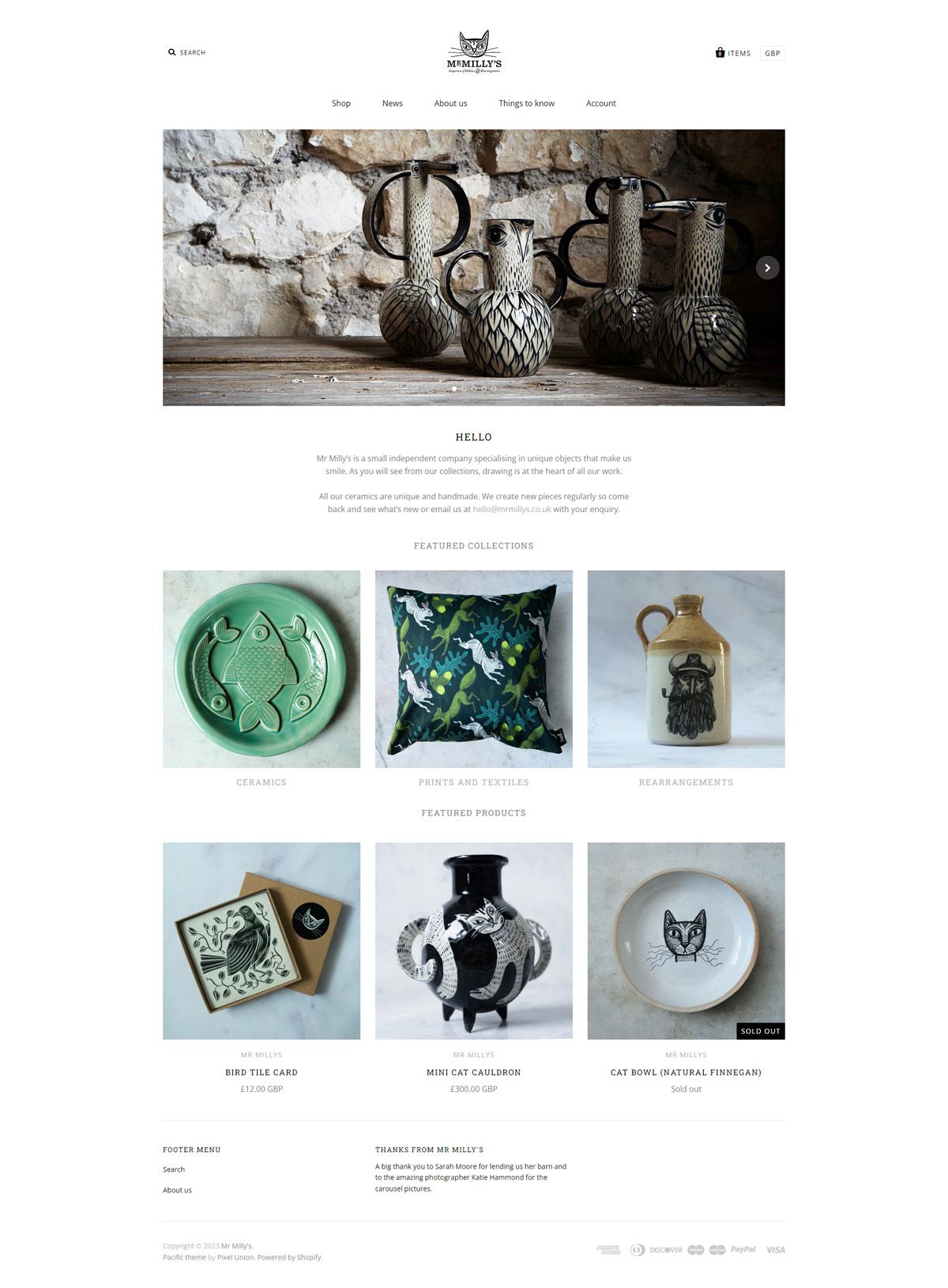 Mr Milly's
April 1, 2023 | Alexa: 0 | HTTPS:
We are Paul and Victoria. We started Mr Milly's in the best possible way – in the pub one afternoon after a pottery class. Having been friends for over 20 years and sharing a lifetime love of drawing we were keen to create our own line of products reflecting our interests. Everything we do is with great care and skills harnessed over long careers in the design industry, but still with a sense of the absurd.
We met at Brighton University studying illustration and Paul went on to do a masters in fine art at the Royal College of Art. We have had long, successful careers in design and have been lucky enough to work with some incredible brands and publishers along the way.
#Art #Handcraft #Home decor #Pottery
eCommerce Platform:
Tech Stack: