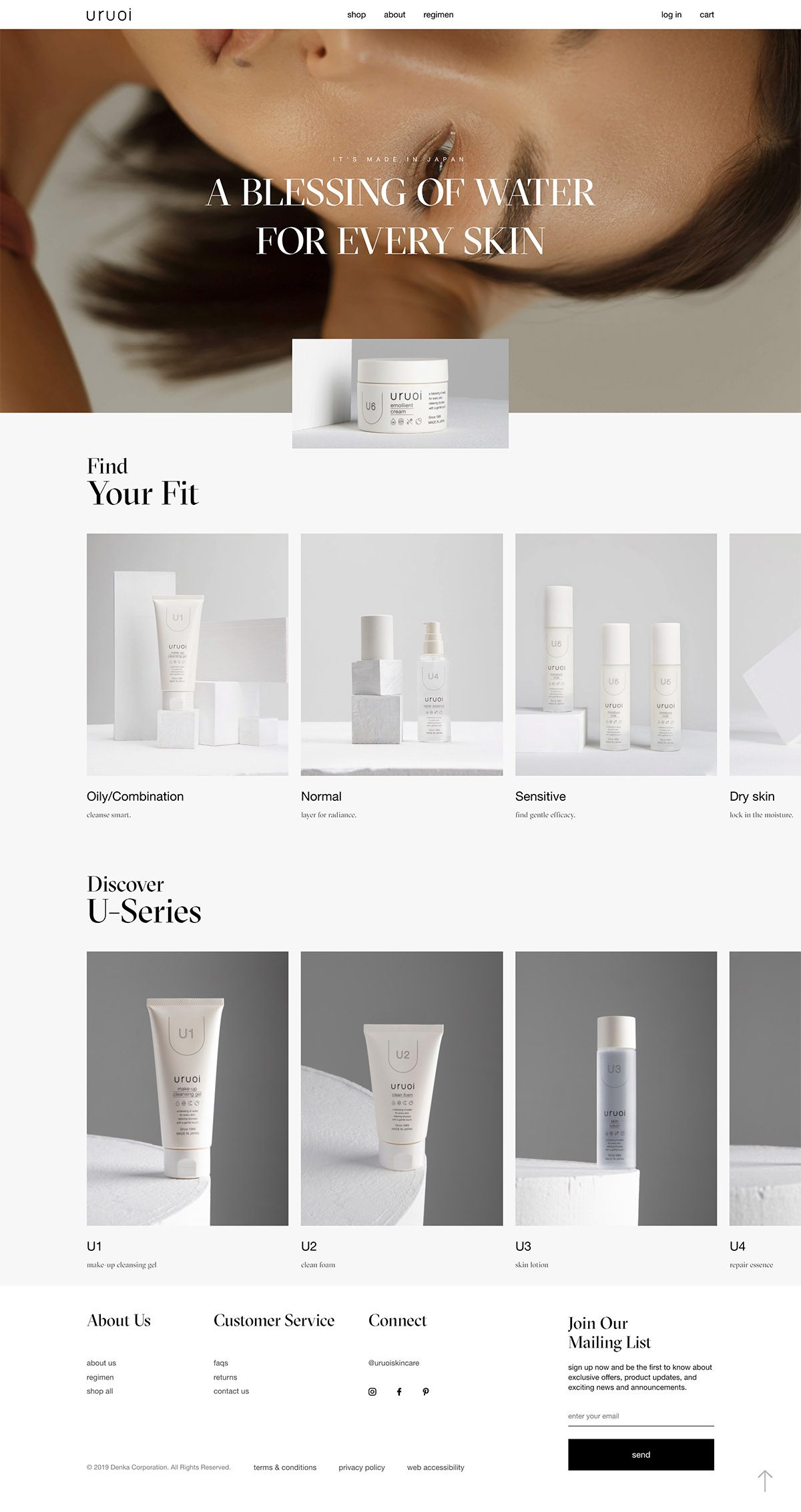 Uruoi Skincare
September 24, 2019 | Alexa: 746,930 | HTTPS:
In Japanese uruoi means moisture, blessing and fulfillment. Inspired by this belief, uruoi was created in 1989 with a focus on Japan's hydration driven beauty rituals.
uruoi concentrates on the core elements of skincare to combine an authentically Japanese minimalist philosophy and powerful ingredients backed by science.
#Beauty #Cosmetics #Health #Skincare
eCommerce Platform:
Tech Stack: